Breast cancer is the most common cancer among women in Singapore. Between the years 2013 and 2017, more than 2000 new breast cancers were diagnosed each year.
Many people think that once they are diagnosed with breast cancer, they will need to have their breasts and all lymph nodes in the armpit removed.
In conjunction with the October Breast Cancer Awareness Month, Shin Min Daily News 新明日报 and Lian He Zaobao 联合早报 newspaper "Live Well" invited Dr Ong to share on the developments in breast cancer surgery.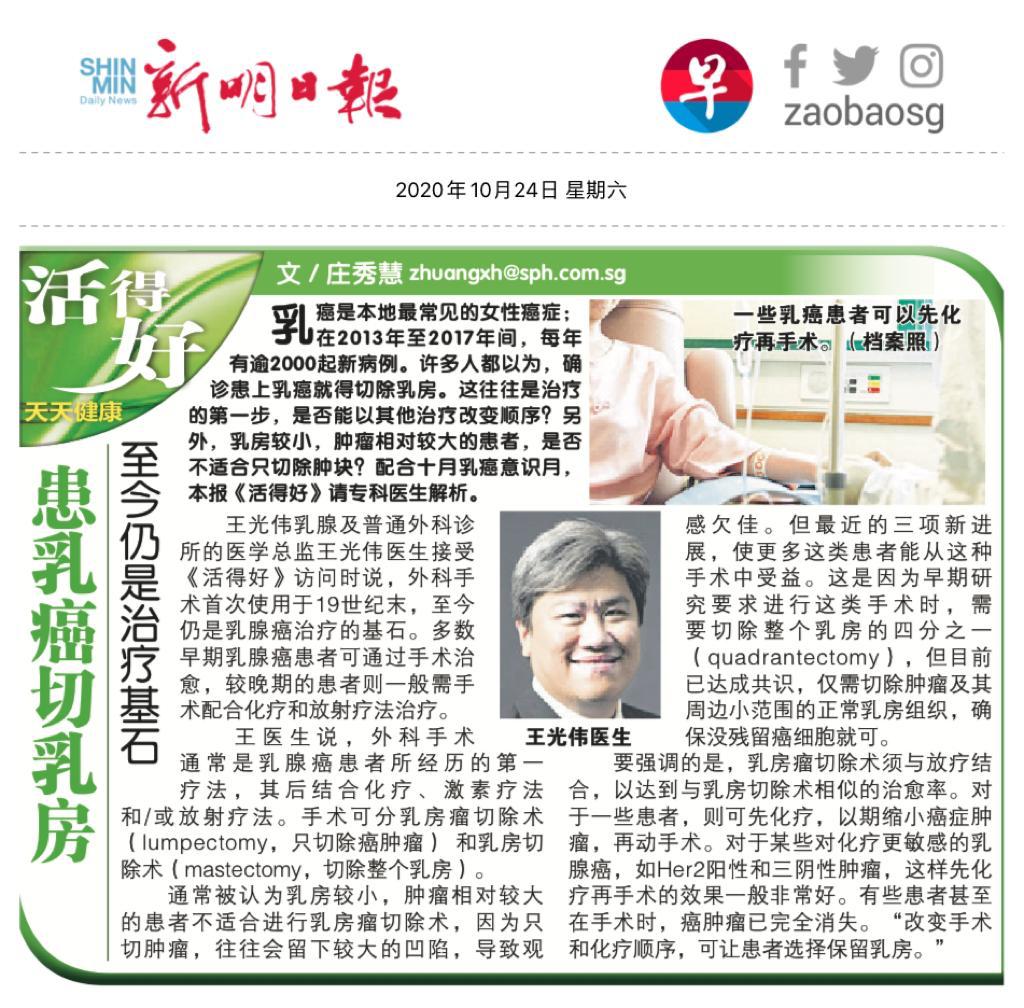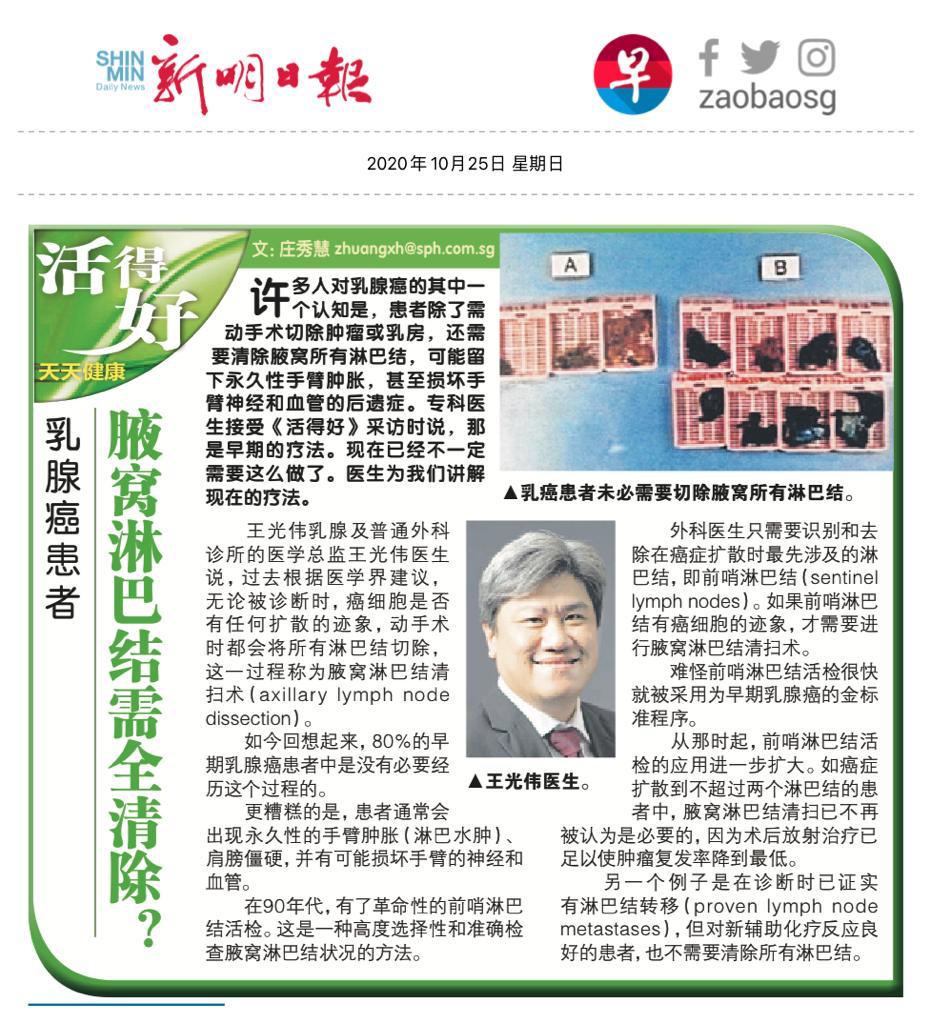 Articles were published on Shin Min Daily News and Lian He Zaobao on 24 and 25 October 2020.