Phone Appointment
[smartblock id=45]
WhatsApp Appointment
[smartblock id=46]
Bringing Quality Care to the Region
To better serve our regional patients, our Medical Director has established medical centres in Vietnam and Indonesia. These centres provide the same standard of clinical care as experienced by our patients in Singapore. Through this network, we believe we can deliver seamless, convenient and accessible healthcare to more patients.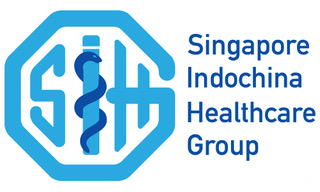 Singapore Indochina Healthcare Group
Singapore Indochina Healthcare Group (SIHG) is a multidisciplinary clinic set up to cater to the growing needs of Vietnamese and Expatriate patients for Singapore-standard healthcare experience and treatment quality.
Our team of experienced doctors from Singapore and Vietnam are supported by a dedicated patient care team. Aided by sophisticated health screening and diagnostic imaging technology such as the Fujifilm 3D Tomosynthesis Mammography machine, we strive to deliver quality and personalised care to our patients.
Number 7, Internal street of Garden Plaza 1, Garden Plaza 1 Complex, Tan Phong Ward, District 7, Ho Chi Minh city, Vietnam.

84 – 28 5417 1711

Medic​Elle Clinic
Medic​Elle Clinic is the first women's health clinic in Surabaya, Indonesia. Officially opened on 21 April 2019, our clinic is dedicated to provide medical care to meet the healthcare needs of women.
Staffed by an all-female experienced, multidisciplinary team of medical doctors, nurses, and other healthcare professionals, our clinic offers a comprehensive suite of women's healthcare services delivered in a safe and comfortable environment. They are aided by up-to-date medical technology to achieve optimal clinical outcomes for our patients.
Jalan Raya Gubeng no. 11, Surabaya, Jawa Timur, Indonesia 60281

62 – 31 3000 8008