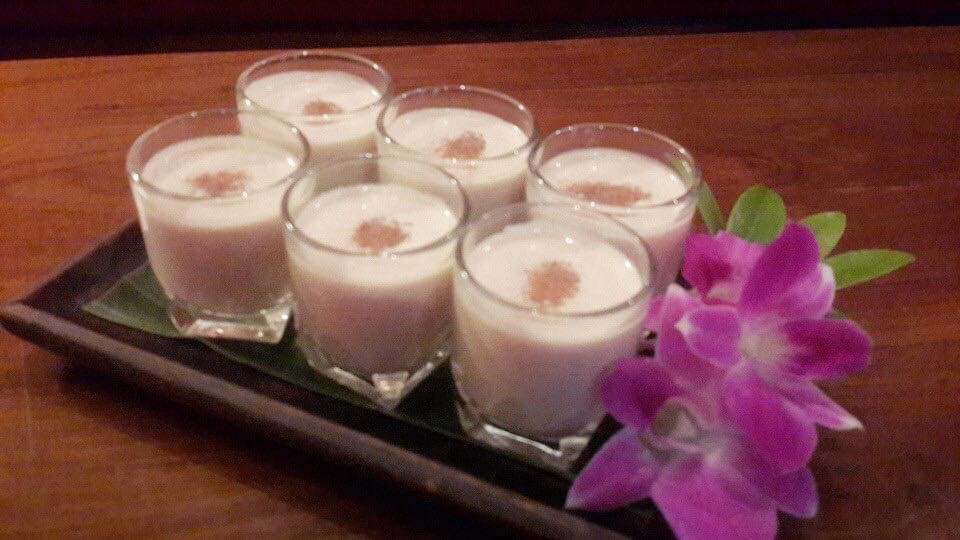 Try this quick-and-easy recipe for a delicious festive drink that is sure to spread holiday cheer!
Traditionally, eggnog is made with eggs, milk, sugar and spices. Definitely a decadent drink, but may not be the best if you don't like to consume raw eggs or don't drink dairy.
This homemade vegan eggnog is a great dairy-free and egg-free alternative to a traditional eggnog, that also happens to be made with healthy ingredients!
Ingredients
1 cup raw cashews, soaked for at least 2 hours, then drained
4 cups filtered water
1/4 plus 2 tbsp coconut palm sugar
2/3 tsp cinnamon powder
½ tsp pink Himalayan salt
Directions
In a power blender, combine all ingredients together to create a creamy milk. Blend till smooth. Serve as it is, or warm for 2 minutes before serving.
This recipe is contributed by Vivienne Loh.