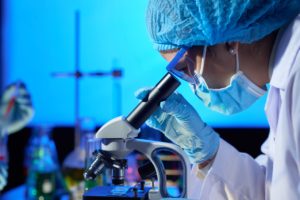 More than 9,000 women in Singapore are diagnosed with breast disease over the last five years. Conditions range from the common benign (non-cancerous) conditions such as fibroadenomas, papillomas and fibrocystic change to the more sinister and malignant (cancerous) form known commonly as breast cancer. Studies have shown that due to the differences in genetic make-up, some of these breast conditions affect Asians differently from other ethnic groups such as the Caucasians.
Over the past few years, with research grants from different partners and institutions, a landmark discovery was made in 2014. A multi-disciplinary team of scientists and clinicians from SingHealth Duke-NUS Academic Medical Centre partnered with investigators from the Cancer Science Institute of Singapore, Genome Institute of Singapore at A*Star and National University Hospital, and identified the culprit gene (MED12) driving the development of a group of breast tumours in Asian women. This distinct breast tumour group called the fibroepithelial tumour, includes two tumour types – fibroadenoma, the most common benign breast tumour in women of reproductive age, and phyllodes tumour, a rarer breast tumour that currently has no effective therapy other than surgery. They also identified the genes behind these tumours which cause them to be cancerous.
The Next Phase of Ground Breaking Research
The discovery paves the way for improved diagnostic accuracy in these breast tumours, and enhanced clinical intervention for patients diagnosed with them. Encouraged by this important breakthrough, clinical researchers Professors Tan Puay Hoon, Teh Bin Tean and Dr Ong Kong Wee are leading the next phase in Breast Disease Research to accelerate impactful discoveries in several key areas. The goal is to enable more targeted and effective treatments, more accurate diagnosis of breast lumps to reduce patient's anxiety and avoid unnecessary surgery.
Research Focus
Understand the correlation between ethnicity and breast cancer in Asians

Research into triple negative breast cancer – an aggressive and difficult to manage form of breast cancer

Extend the impact of MED12 gene discovery to other breast tumours

Understand other benign breast conditions that affect thousands of women a year
Article was featured in The Giving Times, a publication by SingHealth in 2016.