Phone Appointment
[smartblock id=45]
WhatsApp Appointment
[smartblock id=46]
Phyllodes tumours are rare breast tumours that start in the connective (stromal) tissue of the breast. The name "phyllodes" comes from the Greek word for "leaflike." The name describes the pattern the cells of these tumours grow in, which looks like a leaf when viewed under the microscopy. Phyllodes tumours account for less than 1% of all breast tumours. They are far more common in Asia compared to the West.
Phyllodes tumours exhibit a range of biological behaviour, and are generally grouped the following categories:
Benign – these are not cancerous and account for 85% of cases
Borderline – these have features that fall between benign and malignant (10%)
Malignant – these are cancerous tumours with the risk of spreading to other parts of the body, in particular the lungs (5%)
Causes
We do not know the exact cause of phyllodes tumours. They can affect people of any age, but they are most common among pre-menopausal women aged between 40 and 50.
Symptoms
The most common symptom is usually a firm, painless lump in the breast. It tends to grow quickly, over a few weeks or months.
Diagnosis
Phyllodes tumours are diagnosed using a range of tests, such as:
Mammogram
Ultrasound
MRI
Tissue biopsy
Treatments
Surgery is the main treatment for phyllodes tumours. These tumours have to be removed completely in order to prevent recurrences.
Lumpectomy

– The surgeon removes the tumour, along with a margin of health tissue around it. Removing this extra tissue helps prevent the tumour from coming back. There is early evidence to show that removal by minimally invasive techniques performed by experienced surgeons can achieve the same results for smaller tumours.
Mastectomy – The whole breast may have to be removed when the tumour is very big. This can be combined with breast reconstruction either at the same time, or as a delayed procedure.
If the tumour is cancerous, your doctor may recommend these treatments:
Radiation

uses high-energy waves to kill cancer cells. Your doctor can use it after surgery to treat a cancerous phyllodes tumour that hasn't spread outside of your breast.

Chemotherapy

uses chemicals to kill cancer cells throughout your body. This treatment is an option if a cancerous tumour has spread to other parts of your body.
Because these tumours can come back, close follow-up with frequent breast exams and imaging tests are usually recommended after treatment.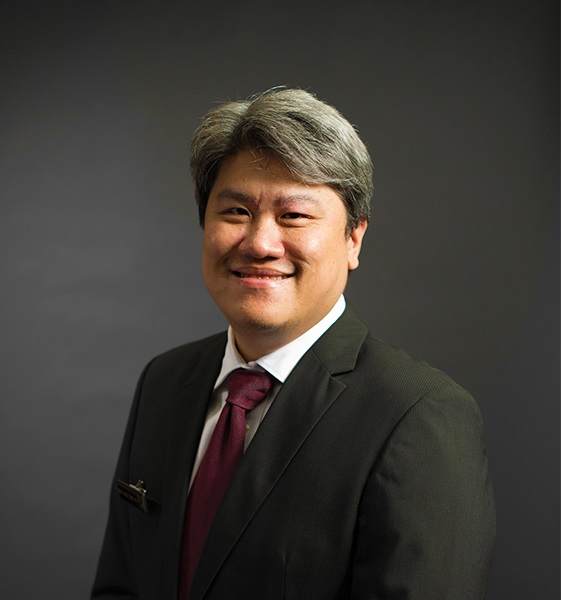 Dr Ong Kong Wee has done extensive research in this rare tumour and has contributed to many publications and scientific articles.
He has treated many patients both in Singapore and around the world.
Articles and Publications
Tan J, Ong CK, Lim WK, Ng CC, Thike AA, Ng LM, Rajasegaran V, Myint SS, Nagarajan S, Thangaraju S, Dey S, Nasir ND, Wijaya GC, Lim JQ, Huang D, Li Z, Wong BH, Chan JY, McPherson JR, Cutcutache I, Poore G, Tay ST, Tan WJ, Putti TC, Ahmad BS, Iau P, Chan CW, Tang AP, Yong WS, Madhukumar P, Ho GH, Tan VK, Wong CY, Hartman M, Ong KW, Tan BK, Rozen SG, Tan P, Tan PH, Teh BT. Genomic landscapes of breast fibroepithelial tumors. Nat Genet. 2015 Nov;47(11):1341-5. doi: 10.1038/ng.3409. Epub 2015 Oct 5. PMID: 26437033.

Tan PH, Thike AA, Tan WJ, Thu MM, Busmanis I, Li H, Chay WY, Tan MH; Phyllodes Tumour Network Singapore. Predicting clinical behaviour of breast phyllodes tumours: a nomogram based on histological criteria and surgical margins. J Clin Pathol. 2012 Jan;65(1):69-76. doi: 10.1136/jclinpath-2011-200368. Epub 2011 Nov 2. Erratum in: J Clin Pathol. 2013 May;66(5):455-6. PMID: 22049216.

Md Nasir ND, Ng CCY, Rajasegaran V, Wong SF, Liu W, Ng GXP, Lee JY, Guan P, Lim JQ, Thike AA, Koh VCY, Loke BN, Chang KTE, Gudi MA, Lian DWQ, Madhukumar P, Tan BKT, Tan VKM, Wong CY, Yong WS, Ho GH, Ong KW; International Fibroepithelial Consortium, Tan P, Teh BT, Tan PH. Genomic characterisation of breast fibroepithelial lesions in an international cohort. J Pathol. 2019 Dec;249(4):447-460. doi: 10.1002/path.5333. Epub 2019 Oct 8. PMID: 31411343.

Sim Y, Ng GXP, Ng CCY, Rajasegaran V, Wong SF, Liu W, Guan P, Nagarajan S, NgWY, Thike AA, Lim JCT, Nasir NDBM, Tan VKM, Madhukumar P, Yong WS, Wong CY, Tan BKT, Ong KW, Teh BT, Tan PH. A novel genomic panel as an adjunctive diagnostic tool for the characterization and profiling of breast Fibroepithelial lesions. BMC Med Genomics. 2019 Oct 23;12(1):142. doi: 10.1186/s12920-019-0588-2. PMID: 31647027; PMCID: PMC6813086.

Lim SZ, Ng CCY, Rajasegaran V, Guan P, Selvarajan S, Thike AA, Nasir NDBM, Koh VCY, Tan BKT, Ong KW, Teh BT, Tan PH. Genomic profile of breast sarcomas: a comparison with malignant phyllodes tumours. Breast Cancer Res Treat. 2019 Apr;174(2):365-373. doi: 10.1007/s10549-018-5067-5. Epub 2018 Dec 3. PMID:30511242.

Sin EI, Wong CY, Yong WS, Ong KW, Madhukumar P, Tan VK, Thike AA, Tan PH, Tan BK. Breast carcinoma and phyllodes tumour: a case series. J Clin Pathol. 2016 Apr;69(4):364-9. doi: 10.1136/jclinpath-2015-203475. Epub 2015 Dec 15. PMID: 26670744.

Lim SZ, Selvarajan S, Thike AA, Nasir ND, Tan BK, Ong KW, Tan PH. Breast sarcomas and malignant phyllodes tumours: comparison of clinicopathological features, treatment strategies, prognostic factors and outcomes. Breast Cancer Res Treat. 2016 Sep;159(2):229-44. doi: 10.1007/s10549-016-3946-1. Epub 2016 Aug 19. PMID: 27541020.

Ng CCY, Md Nasir ND, Loke BN, Tay TKY, Thike AA, Rajasegaran V, Liu W, Lee JY, Guan P, Lim AH, Chang KTE, Gudi MA, Madhukumar P, Tan BKT, Tan VKM, Wong CY, Yong WS, Ho GH, Ong KW; International Fibroepithelial Consortium, Yip GWC, Bay BH, Tan P, Teh BT, Tan PH. Genetic differences between benign phyllodes tumors and fibroadenomas revealed through targeted next generation sequencing. Mod Pathol. 2021 Mar 16. doi: 10.1038/s41379-021-00787-w. Epub ahead of print. PMID: 33727697.